How Much Are Vape Pens? Costs Explained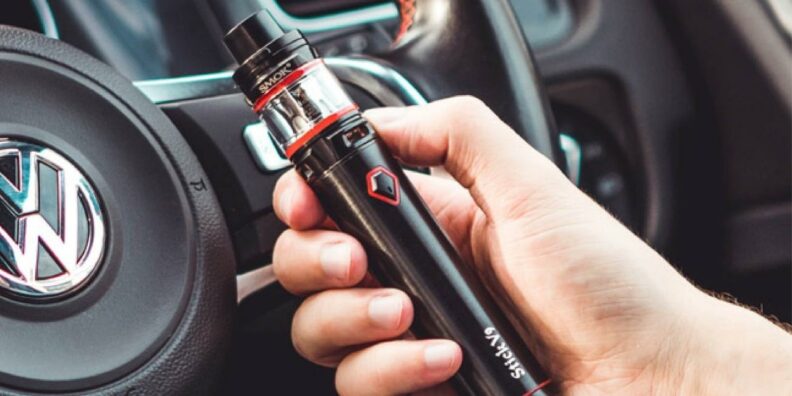 Recap: Vape pen fans can enjoy a sliding scale of prices. Innokin Go-S and Aspire PockeX are affordable yet effective, whereas Endura T18 II Mini and Smok Stick V9 are more expensive but offer more customisation options.
In recent years, the vape market has been flooded with new vape mods, advanced kits, and accessories. As the demand for more complicated tech grows, so do the price points. Despite the pressure for more, more, more, vape pens have remained popular among vapers who want a simple way to get their nicotine hit.
Vape pens, which most vapers look at as a cheaper alternative to the increasingly complicated vape mods, vary wildly in price. In this article, our experts answer the popular question, how much are vape pens? Keep reading to discover affordable devices at every price point.
What Are Vape Pens?
Experienced vapers are no stranger to vape pens. This type of vape device has been around since vapes first hit the UK market in the early 2000s. Vapers who appreciate style, minimalism, and efficiency soon started using vape pens every day, and they have only snowballed in popularity since then.
Vape pens are also referred to as e-cigs, electronic cigarettes, and vaporisers. The first generation of vape pens were long, thin, and featureless, like cigarettes. Now, there is a lot of variation in the length, shape, and style of pens. Most are thin and have minimalist exteriors. It is not uncommon for vape pens to have a single button that fires the device and turns it on and off.
Read our Best Vape Pens: UK 2022 Guide to learn about more characteristics of these popular devices.
Cheapest Vape Pens UK 2022
Don't believe the hype; advanced mods and accessories might look cool, but they might not necessarily be the best option for you. Sometimes, the most affordable option can tick all of the boxes.
Vape pens are designed for minimalist vapers, which means that the cheapest option will not look much different from the most expensive. The most affordable and most expensive devices often share the same features as well!
So how much are vape pens that favour simplicity?
Vont To-Go – Best Quality Affordable Vape
At just £9.99, Vont To-Go is one of the highest-quality, most affordable vape pens on the market.
It is a short, slim device that is perfect for vapers who want to eliminate complicated tech from their experience. Even the replaceable pod is multi-purposed: it functions as a mouthpiece, which further streamlines the device.
Charges in 20 minutes
Pod device
Range of flavours
No assembly required
Draw-activated
If you want to get your nicotine hit as quickly as possible, Model One is an excellent affordable option. You can enjoy a wide range of refillable pod cartridges, which means that this affordable option is no less flavourful.
Innokin Go-S
For just £15.99, MTL vapers can get their hands on this small but mighty piece of kit.
Standing at just 128mm tall, Innokin Go-S is a handy little device that you can keep in your pants pocket. It is often hailed as the ultimate option for vapers who want to simplify their tech and save money without compromising on flavour.
This vape pen has a long list of appealing features.
1500mAh internal battery
Maximum output of 13w
Tank holds 2ml
1.6Ω non-replaceable coils
Fully adjustable airflow
MTL (mouth to lung) vaping
We recommend Go-S for MTL vapers who want to enjoy a hassle-free vape experience.
Aspire Pockex
Minimalist vapers can bag this tiny device for just £16.99. It stands at just 117mm tall and is just 19.7mm wide, which means that it is even smaller than the Go-S. These devices are similar, but PockeX does not have an adjustable airflow features.
1500mAh internal battery
0.6Ω coils
Non-adjustable airflow
DTL (direct to lung) or loose MTL vaping
Vapers might be surprised to learn that this vape pen promises cigarette-like throat hits. It is perfect for beginner vapers who are transitioning from smoking to vaping.
Average Price Vape Pens UK 2022
There is nothing wrong with being average! Most vapers in the UK opt for a middle-range vape pen. These pens might pinch your pocket a bit more, but they come with cool features and eye-catching exteriors.
A lot of the middle-range vape pens are still affordable. By nature, vape pens are made to be minimalist, so the price of popular pens does not vary as much as you might expect. If you are interested in a popular middle-range model, you can expect to pay between £20 and £40.
Endura T18 II Mini
Endura T18 II Mini clocks in at £21.99, which means it is one of the more affordable mid-range pens. It is a good option for vapers who want some of the customisation options that come with advanced mods, just without the price point.
Here are a few of the customisation options that you can expect from T18 II Mini.
Three wattage settings: 10.5w, 12w, and 13.5w
Four-point adjustable airflow
Six colours to choose from
Despite being the mini version, this vape pen does not compromise. It is perfect for vapers who want to enjoy all the features of the T18 II in a smaller, less obtrusive device.
Smok Stick V9
For £29.99, you can get a vape pen that has mod features. Smok has been relentless in updating its Stick range. The V9 includes a lot of the features that you would expect to find in an advanced piece of kit. It is the ultimate choice for DTL vapers who want to create immense, unforgettable clouds of vapour.
Smok Stick V9 includes:
3000mAh internal battery
Mesh coils for immense vapour
DTL vaping
Improved airflow
By combining advanced tech with the minimalist exterior of a vape pen, Smok has created a device that promises the best of both worlds. We recommend this device for vapers who do not want to compromise.
Discover Vont
Does all this talk about tech give you a headache? Us too. We create reduced-risk nicotine products for people who want simple devices and bold flavours. If you want a stylish vehicle for your vape hit, look no further.
You can read more about our mission on the about us page.